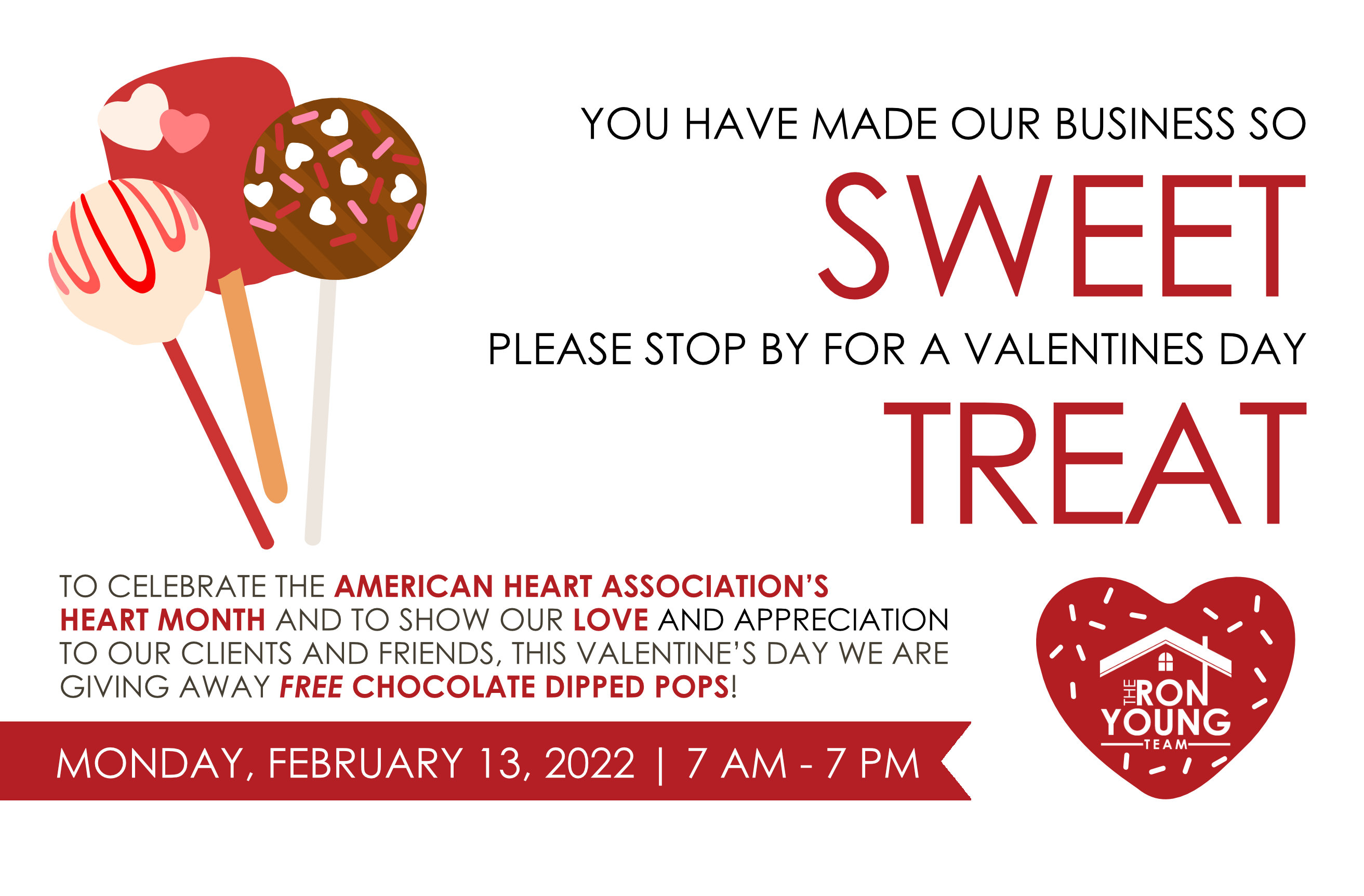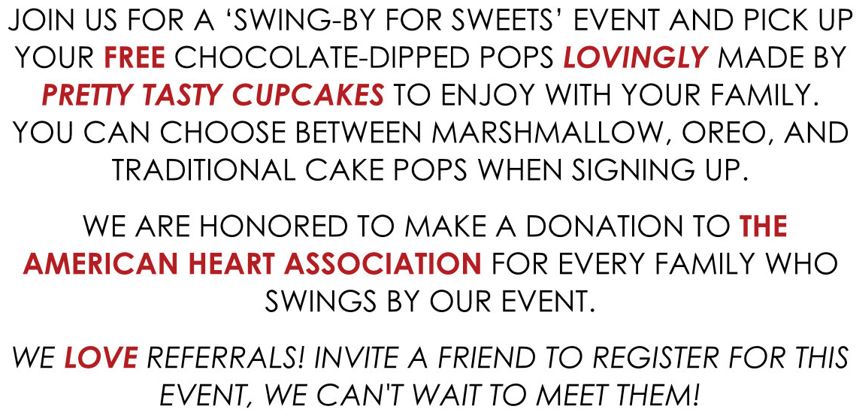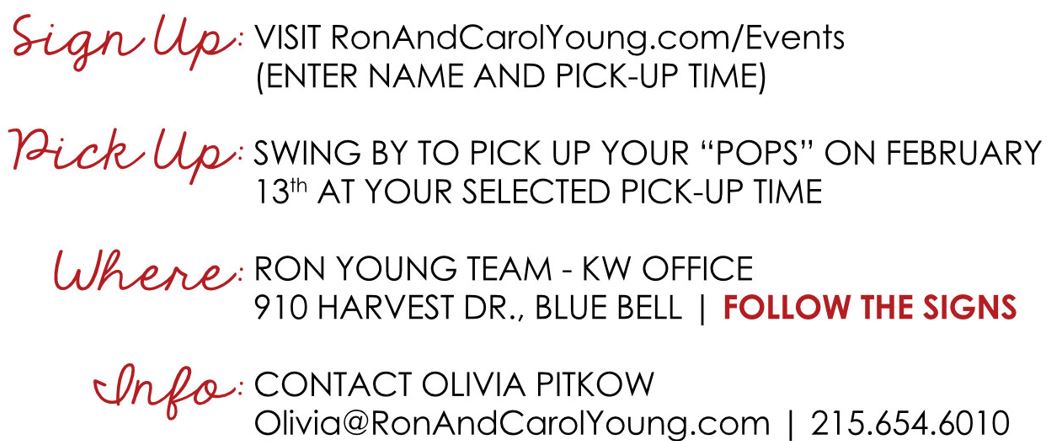 Your choice of:
❤ Marshmallow pops
❤ Oreo pops
❤ Traditional cake pops
Pop in to our Keller Williams office for your chocolate dipped pops. We will also have coffee, espresso, treats, and Valentine's Day activities!

Please sign up by February 6th!

For each family that swings by for our event, we will be making a donation to the American Heart Association! The American Heart Association is very dear to our hearts. Please watch this video about our daughter, Courtney, and her survival story. We are honored to support National Heart Month…
Please contact Olivia at Olivia@RonAndCarolYoung.com or by calling her at 215-654-6010.